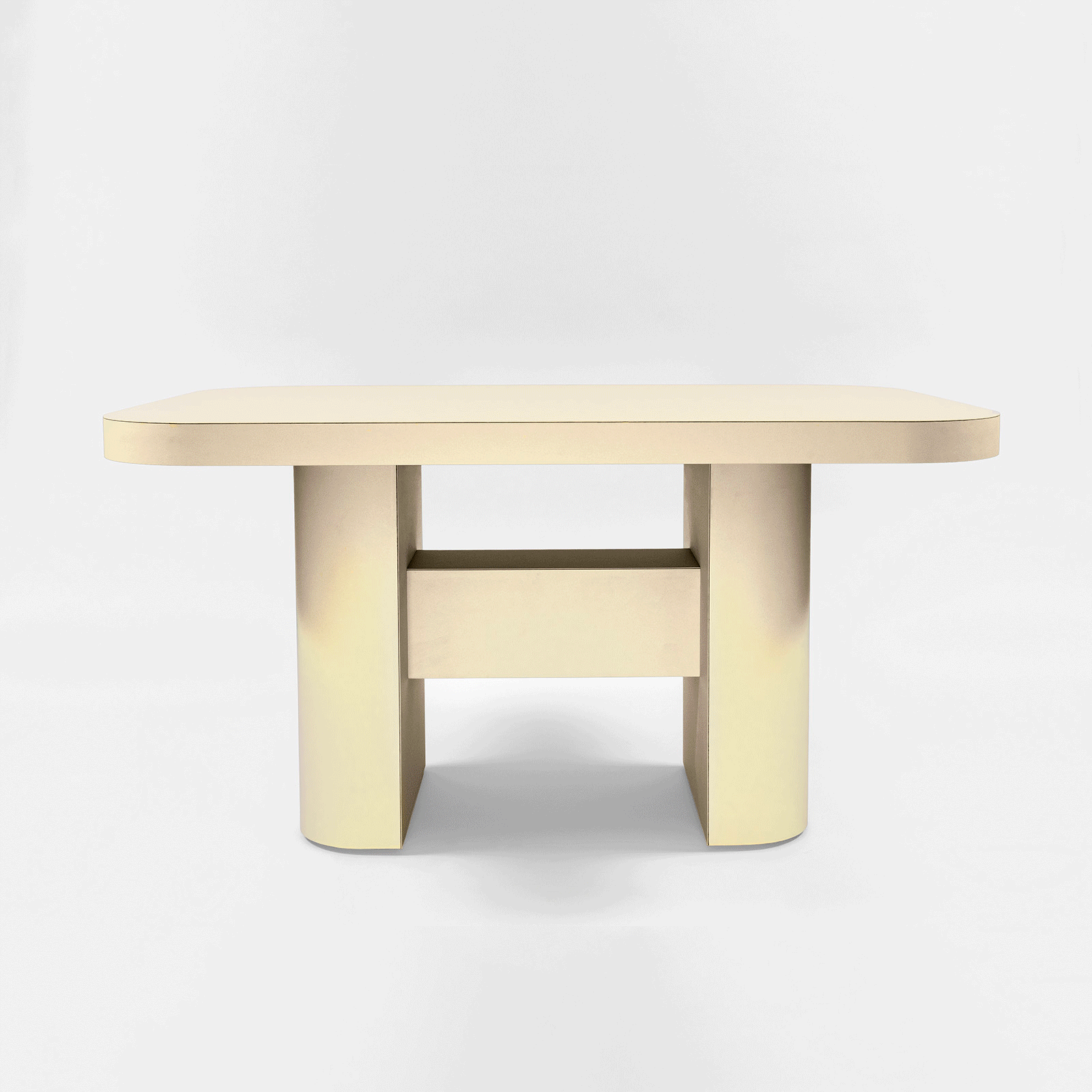 COLORWAY DINING TABLE
plywood and furniture linoleum
55L X 37.5W X 30H

The Colorway Table is a 1980s-inspired form that blends clean modern lines with playful curves and color options. Constructed from high-quality baltic birch plywood and surfaced in furniture linoleum from Forbo, the Colorway combines the minimalist beauty of manufactured materials with the sturdiness and precision you expect from handcrafted furniture.

Custom dimensions and colors available upon request.

All furniture is made to order. Estimated lead time is 4-6 weeks.

FREE shipping within the Continental USA.


---

+1 770 354 8803
Brooklyn, New York

Nice Condo 2023
All Rights Reserved